Naoki Yoshida's The Latest Interview Video: Create A Unique Job In FFXIV
FFXIV4Gil
Date: Nov/13/17 03:19:42
Views: 1390
Recently, the interview of Naoki Yoshida's details have been leaked out on various social media. The latest video also was revealed, the following is interview video of FFXIV producer Naoki Yoshida, in this video, Naoki Yoshida respectively answered many questions, you will further learn about details about Final Fantasy XIV, enjoy this video, more videos and guides & tips, visit the official website here.
Q: Do you see a time where Final Fantasy XI will stop, and there would be room for another Final Fantasy MMORPG alongside Final Fantasy XIV?
Y: My personal point of view is that having multiple MMO within one company is a bit unnatural. But, of course, as long as there are players out there loving and playing Final Fantasy XI, then we will continue this service. Final Fantasy XIV would be closer to Final Fantasy XX than Final Fantasy XI, so maybe we would see more comparisons.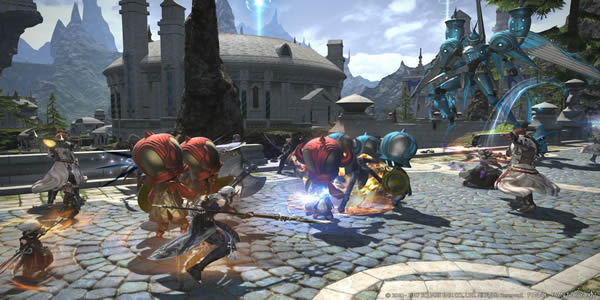 Q: Are there any plans to create a unique job that's never appeared in the Final Fantasy franchise before?
Y: Final Fantasy series has such a long history, so there are lots of archived jobs there. So, rather than trying to make an original, new job for Final Fantasy XIV, we just want to take a look at the archived ones first. When we are working on designing new jobs, the basic element is that they have to have a unique system and there has to be something about them that can create unique gaming experiences.
Q: Do you feel as though things are getting easier with each update and expansion, or is it a case that because you're always adding new things, you're always encountering new challenges, like the recent issues relating to housing?
Y: Surely, the development team has started to pick up the pace and also the pattern and they're now doing things in more efficient ways. The development team constantly comes up with new ideas because they want to create something more exciting and more surprising to the players. We see lots of challenges here and there, but we still continue doing it of course.
Overall, the team is really passionate about making new content and exploring new things. FFXIV4Gil is a professional website that selling Final Fantasy XIV Gil and FFXIV Power Leveling, you had better visit it in time.