FFXIV's New Stormblood Expansion And New Information Revealed
FFXIV4Gil
Date: Feb/20/17 01:28:17
Views: 2675
As we all know already, Final Fantasy XIV is a massively multiplayer online role-playing game, it allow gamers to controls a customized Adventure avatar from one of the five playable races. This year, the final fantasy has been 30 years. However, FFXIV has amazing music that's not monotonous. What's more, while FFXIV's music is quite colorful. To name a few, rock, classic, fusion, jazz, choral and so on.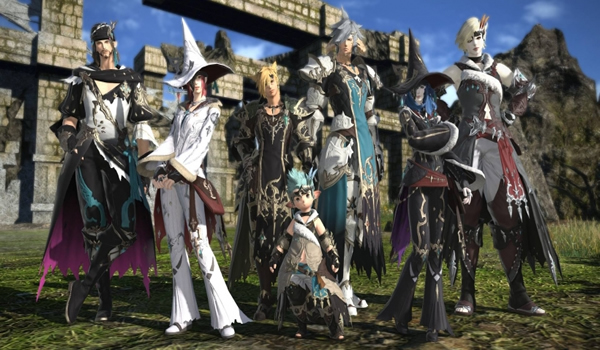 Regarding More FFXIV information was leaded out for the game's newest explanation, at the Final Fantasy XIV Fan Festival this weekend, During this time, as the famed director of the game, Naoki Yoshida answered a few questions about Stormblood, in addition, for a fan favorite water sport from FFX, Blitzball, also given relevant answers.
Along with Stormblood are aware of player undersea adventures as well as swimming, presumably, it was merely a matter of time, at the same time, for information about Blitzball would surface, it possibly being added into the game?when was asked about this question, Yoshi-P expounds, he and the team have thought about it, moreover and would like to add it in.
Here's A Rundown Of The New Information Revealed
The Katana-wielding samurai will use STR gear.
New dungeons include Yanxia and The Azim Steppe.
New Beast Tribe and Primal announced: The Kojin and 'Susano.'
Samurai has been added alongside Red Mage as a new DPS job.
The port town of "Kugane" announced as a new player hub – beautiful Far-Eastern architecture.
New residential area, Shirogane, looks to feature eastern-style housing and neighborhoods.
More FFXIV latest news, tips, guides and more, welcome to visit ffxiv4gil.com to get more.