FFXIV: The Seasonal Event Opens Up New Quests, Items And Activities
FFXIV4Gil
Date: Aug/30/17 16:49:10
Views: 1490
In this past weekend, the four-year anniversary celebrations of Final Fantasy XIV began with the Rising seasonal event. Players can obtain exciting rewards and enjoy fun activities. As for the Rising, that's already underway in-game right now. The seasonal event opens up new quests, items and activities for players until September 14th.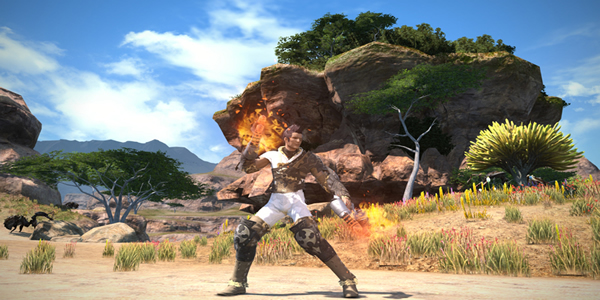 To celebrate this special moments, Final Fantasy XIV will hold a 14-hour live stream, which will be hosted by the development team and feature the 38th instalment of the Letter From The Producer Live series. During this time, new content in patch 4.1 soon to be unveiled by this game's director Naoki Yoshida and scenario writer Yasumi Matsuno. Final Fantasy XIV has a lot of core features and elements, this game is worth playing and enjoying.
Probably, if you only have a limited time to play, the extreme length of the genre doesn't help. But pleasantly, in the era of YouTube folks have recorded their journies, and that's to say nothing of the ability to re-watch cutscenes in-game in some titles. You can now click this following video to watch, more exciting and authentic videos and official trailers, footage, be sure to visit website.
Final Fantasy XIV has now reached 10 million Warriors of Light, more exciting things to come. From Fan Festivals in Las Vegas, Tokyo, and Frankfurt, right through to the launch of Stormblood, Final Fantasy XIV received more and more attention. Hence, cheap Final Fantasy XIV Gil and FFXIV Power Leveling are enticing.