Final Fantasy XIV News: FFXIV Will Get New Game+ | Now Here Is The Guide
FFXIV4Gil
Date: Feb/18/20 18:08:16
Views: 1673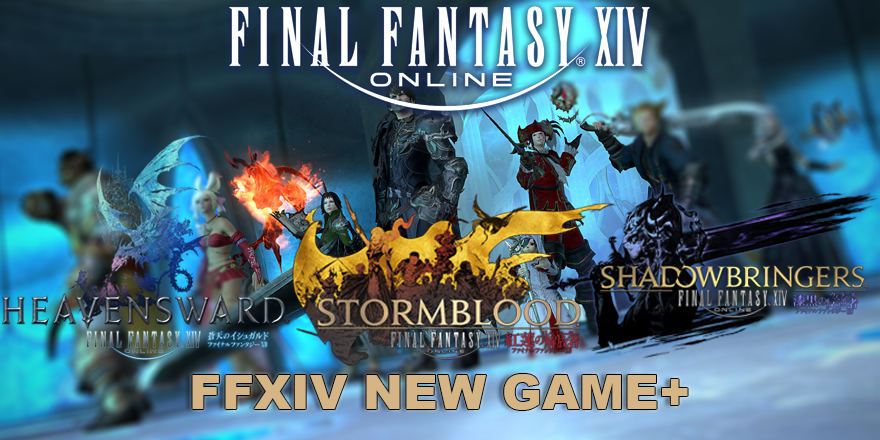 A lot of big additions and changes now have already been detailed for patch 5.1 in Final Fantasy XIV via the latest Letter from the reliable Producer Live. And that includes the Grand Cosmos dungeon, the Nier Automata alliance raid, and of course, a bunch of class/job tweaks. And all of these will be implemented in the next month - March 2020. Although you can get our breakdown of a number of those quite new features in the upcoming 5.1 update, what we will mainly discuss one in particular here is the New Game+ system.
Now, it has been talked about for a quite long time, and New Game+ will, of course, get its first iteration in the next patch. And that means you will be able to replay the story quests from all three expansions: Heavensward, Stormblood, and the latest Shadowbringers. Please do not worry about overwriting or just resetting the work you have already finished; you will just maintain your character's overall story and job progress. Please noted that you will receive your Experience (EXP), Final Fantasy XIV Gil, or the item rewards through New Game+ quests. Rather, you should keep in mind that is a system for which you can experience this story again.

Right now, according to what we have mastered that both Heavensward and Stormblood quests will be divided into four parts, so far, we still do not know which exact quest of story beat each part starts. But, we do know that Parts 1 and 2 cover the main expansion story while Parts 3 and Parts 4 cover the post-launch quests. On the other hand, the quest Shadowbringers is divided into two parts, which makes sense cause it is the latest expansion with post-launch quests rolling out at the moment. And you will not be able to freely jump between quests because each chapter must be played from their very beginning, and you will only have one auto-save slot for your New Game+ journey.

For the MMORPG I have to admit that this is an ambitious system and there is still more for New Game+ in the coming future. Right now, it is not yet incorporating anything from the base game, A Realm Reborn, even though that is in the works. Given that the team right now is tweaking A Realm Reborn to condense its questline, delete some filler, and then make it a better experience for new players, we might have to wait for the revamp before it gets incorporated to the New Game+ system.

Here is all you need to know about the New Game+ System Has Put In Final Fantasy XIV. And for more tips like earning FFXIV Gil as many as possible, and the best website to purchase cheap FFXIV Gil, you even can bookmark this website here: https://www.ffxiv4gil.com/.