Final Fantasy XIV Has Hit 22 Million Registered Users
FFXIV4Gil
Date: Apr/26/21 17:33:27
Views: 1286
Ahead of the first part of patch 5.5, Square Enix reveals the Final Fantasy XIV player count has now hit 22 million registered users thanks in part to its extensive free trial, which includes the content from A Realm Reborn and the MMO's first expansion, Heavensward.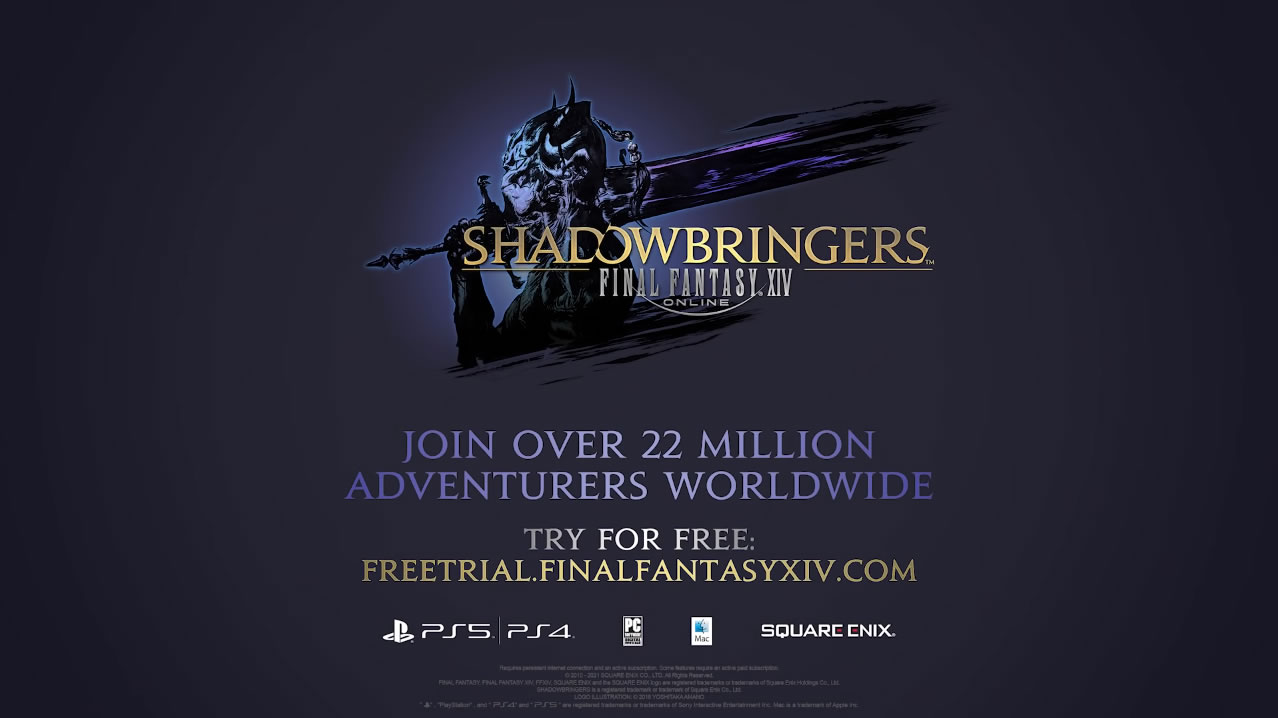 Word has it that with the expansion of Endwalker later this year anyone can visit any data center. Data centers are the servers that players are locked into. Enabling players to move between servers without losing their character or starting over will certainly attract a lot of players that felt stuck in low population servers.
Ffxiv4gil.com was established in 2013, offers several different services, including FFXIV Gil, FFXIV power leveling. The source of our products is always legit and sells to customers at a cheap price. Meanwhile, we also promise fast delivery, and security guaranteed. If you have any problems, please contact our support team 24/7/365. After years of hard work, approved by most people. Users have posted a huge number of positive Ffxiv4gil reviews. Most consumers are generally satisfied with purchases. Thank you for your support. We committed to providing outstanding products and services. Ffxiv4gil is a legit, safe, and trustworthy seller.