Final Fantasy XIV Is Getting the Next Seasonal Event - Heavensturn
FFXIV4Gil
Date: Dec/25/18 17:25:35
Views: 2810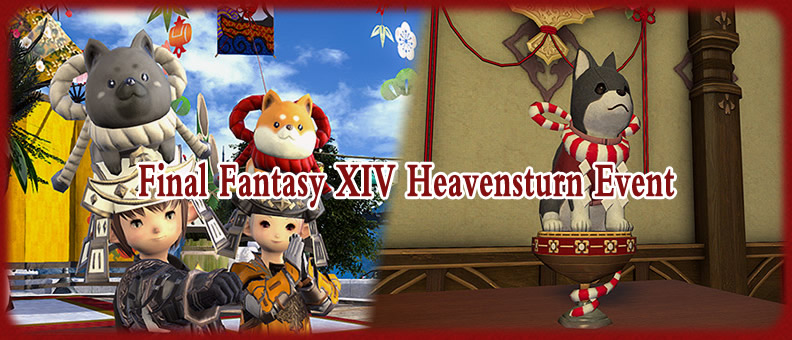 According to reliable sources, Final Fantasy XIV's next seasonal event will come soon. Just like each New Year, it's going to be Heavensturn, which has traditionally rewarded players with themed Japanese samurai helmets named "Kabuto" all the way since 1.0.
Even though this time we will not get an additional legendarily awkward hat like the one we got in 2016, which literally place a monkey's bum on our heads, trendy Eorzeans will soon be capable of walk around with pigs on their noggins. Heavensturn is traditionally inspired by the Chinese year, and 2019 is going to become the year of the pig.
How to Enter the Event?
In an effort to take pleasure in the occasion, players will have to report towards the Inoshishi Bugyo at Limsa Lominsa's Upper Decks starting on Dec. 31 at 7:00 AM PST. The occasion will continue till 6:59 AM PST on Jan. 15.
On major in the aforementioned pig hats (coming in Inoshishi Kabuto and Crimson Inoshishi Kabuto varieties), we'll also have the ability to grab a Boar Head's Kadomatsu for our homes. Oh, wait. It's supposed to become a boar? Oh, whatever. Boars are nevertheless pigs.
Incidentally, a Kadomatsu is usually a traditional Japanese New Year decoration. Just before this event begins, you nevertheless possess a couple of days to tackle the Starlight Celebration event. Final Fantasy XIV is currently accessible for PS4 and Pc. By the way, cheap Ffxiv gil always on sale at ffxiv4gil.com.