Final Fantasy XIV Patch 4.1 Additional Content And New Updates
FFXIV4Gil
Date: Sep/05/17 16:55:56
Views: 1520
Final Fantasy XIV patch 4.1 soon to be come, it will bring all sorts of new content and updates. The update is planned for hit in early October. Square Enix hosted a Live Letter presentation for Final Fantasy XIV, thanks to Square's recent 14-hour live stream celebrating the fourth anniversary of the MMO's relaunch, and that wasn't the only revelation about the 4.1 update. In order to get the latest updates, gamers are encouraged to visit here to get more details.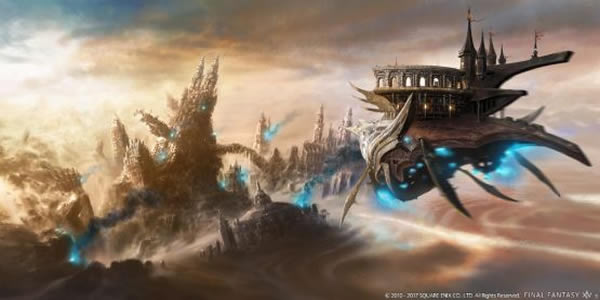 There will be new main and side quests continuing past the Stormblood expansion, a new instanced dungeon, a host of miscellaneous updates, and some ultra-high level content under the "Ultimate" moniker. Final Fantasy XIV continues to be updated, more scenarios and music are added, and while Titan's hardcore sound was once fairly unique in the game, more and more boss themes have drifted towards rock.
Patch 4.1 entitled "The Legend Returns" is only a month away, scheduled to release in early October.
Final Fantasy XIV Patch 4.1 Additional Content
Additional items and gear
New Ultimate difficulty level
Extreme version of Shinryu's trial
The Unending Coil of Bahamut (Ultimate)
Another chapter of the Hildibrand storyline
Mecha-inspired PVP mode called Rival Wings
A new level 70 dungeon: The Drowned City of Skalla
Continuing the main story past the end of the expansion
The ability to add friends, send private messages, and more cross-world
Bard's new non-combat ability "Perform" meant for social interaction
Patch 4.1 will introduce new housing for sale. These houses will be located in Shirogane in Stormblood's main city of Kugane. This will add more available houses to the game's currently extremely limited allotment. In addition, there will be a new relocation service offered for those that would like to easily transfer their current estates to the new area of Shirogane. Players have opted to buy cheap FFXIV Power Leveling from FFXIV4GIL.