Final Fantasy XIV Update 4.2 Is Nearly Here: Some New Screenshots
FFXIV4Gil
Date: Jan/18/18 17:35:13
Views: 1359
Final Fantasy XIV update 4.2 gets new screenshots, are you expecting seeing these screenshots? You can click here to preview more screenshots, at the same time, and you will be able to watch some new trailers and videos about this update. For the upcoming update 4.2, titled Rise of a New Sun, and is planned for release on the end of this month.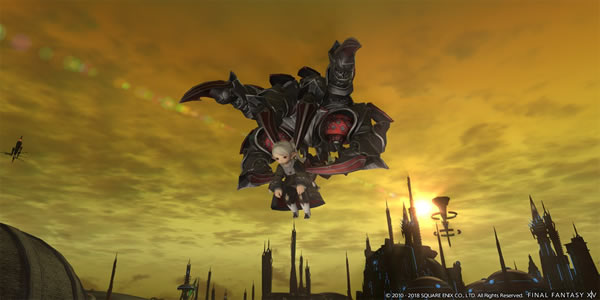 Based on this new update, we will see the new interface for the recently-added bard performances, including new tones for piano, lute and fiddle instruments, granting players even more creative freedom. What's more, we will also see a new minigame that will be implemented in the Gold Saucer, named Fashion Report. A mysterious masked man will challenge adventurers to satisfy his fashion-related requests.
Patch 4.2 is nearly here, we are pleased to present the special preview site featuring information regarding the contents of the forthcoming update. To be honest, patch 4.2 will see a number of changes to tomestone currency, including the introduction of a new Allagan tomestone, and the removal of Allagan tomestones of lore and scripture.
You can also learn about Byakko, one of the Four Lords, and the fierce new trial that awaits veteran adventurers. Last, but certainly not least, we see three new mounts, the kamuy, the true griffon and the magitek death claw. We will continue to update ours website as we head towards the release of Patch 4.2 in late January, so please look forward to it, according to official website, be sure to buy Final Fantasy XIV Gil.