What Must You Know for Final Fantasy XIV: Endwalker?
FFXIV4Gil
Date: Nov/18/21 14:01:54
Views: 1064
Square Enix has lifted the curtain on the next major expansion for Final Fantasy XIV, officially titled Endwalker. To help you prepare for this epic new adventure, here is everything we know so far about this upcoming expansion.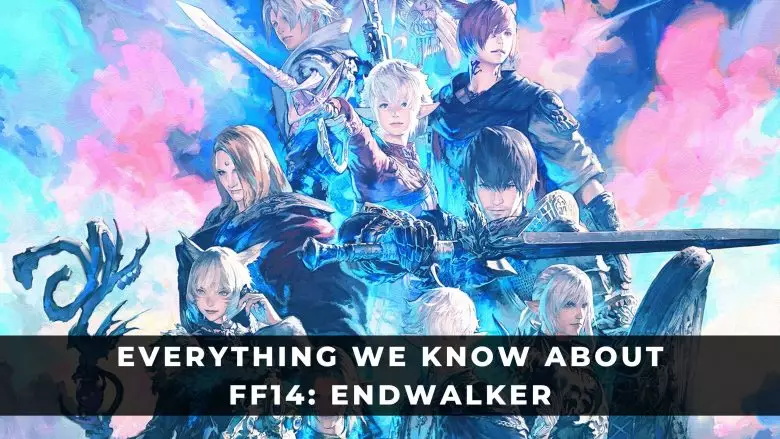 Endwalker: Release Date

The Endwalker release date is Tuesday 7th December 2021 for PC, PlayStation 4, and PlayStation 5.

Endwalker: Platforms

Like the base game, Endwalker will be available on Windows PC, Mac, PlayStation 4, and PlayStation 5. It can be purchased directly from Square Enix or is also available via the Steam client.

How Much is FFXIV: Endwalker?

1). Standard Edition ($39.99) – Early access, Palom Minion, Menphina Earring.

2). Digital Collector's Edition ($59.99) – Early access, Palom Minion, Menphina Earring, Arion Mount, Wind-Up Porom Minion, Death Scythe (Usable by Reapers only).

Endwalker: Pre-Order Bonus

Players can get the pre-order bonus items which are the Wind-up Palom Minion and the Menphina Earring, which grants players a 30% EXP boost up to level 80. The earring will only work for combat jobs.

Endwalker: Early Access – How to access and when does it start?

1). Getting into Final Fantasy XIV Endwalker Early Access couldn't be simpler. All you need to do is pre-order the game for your digital platform of choice, and you'll be provided with a code that you can use to access the Final Fantasy XIV Endwalker Early Access phase via the official site.

2). The Final Fantasy XIV Endwalker early access phase is scheduled to kick off on Friday 3rd December 2021 at 01:00 PST/09:00 BST.

Endwalker: Level Cap

Final Fantasy XIV Endwalker increases the level cap from 70 to 80.

Endwalker: New Jobs

Two new jobs will be added for players to unlock and experience.

First, there is the Sage, a healer class that uses 4 aether-infused floaty robotic arms to heal players, provide barriers and defensive buffs, and attack enemies with magic-style spells.

The second is the Reaper, a melee DPS class. They use a massive scythe in combat and have a shadowy void avatar to fight alongside them. On top of that, players can combine with their avatars, making them more powerful in the process.

Endwalker: New Areas

Final Fantasy XIV Endwalker also boasts three entirely new areas.

1). Labyrinthos

A vast chamber of carefully-maintained knowledge and invention, Labyrinthos sits underneath Old Sharlayan and contains within it a wealth of secrets for wannabe heroes to discover.

2). Garlemald

The home to the Garlean Empire. It has been referenced so many times throughout the story that I'm sure most of us can't wait to set foot on the map and explore the now desolate empire.

3). Thavnair

An island located in the middle of the sea is named The Bounty, between Eorzea, Othard, and Ilsabard. It is a hot and arid island, so much so that its denizens consume a laughable amount of perfume to mask the smell of sweat. The island is famous for alchemy. It is also one of the few places where Lalafells are native to the outside of the continent of Eorzea.

Endwalker: New Raids

There are two all-new raids in Final Fantasy XIV Endwalker.

The first is the new "Myths of the Realm" alliance raid that tasks players to pool their power and tactical acumen together to tackle the story of the twelve divine beings that have held sway over Eorzea.

The next is a high-level raid called "Pandemonium" – a mysterious new challenge in which a party of heroes will descend beneath the soil to face down a chaotic and ancient evil from ages past.

Endwalker: New Races

1). The Male Viera

Endwalker brings us a new playable race: the male Viera. The female Viera, who first appeared in the Shadowbringers expansion, have mainly represented these humanoids with massive hare ears. However, it has always been said that males of the species do exist, and they will soon become playable in Final Fantasy XIV.

2). Arkasodara

One of the new Beast Tribes. The Arkasodara look like elephant people, but in the world of FFXIV, they are known for being incredible in the pursuit of knowledge, such as alchemy. They are indigenous to Thavnair and are the founders of Radz-at-Han and some Au Ra and Hyur migrants.

3). The Loporrits

Not much is known about this new beast tribe other than that they hail from the moon and that there is one minion in the game called Namingway, and they are of the same race.

And that's all we have at the moment regarding Final Fantasy XIV: Endwalker. Also, we'll keep you updated as soon as we learn more about the game's news, guides, updates, and promotions of FFXIV Gil.